Introduction
The Piedmont region in the North West of Italy has been on the FermentedGrape.com hit list for a while for its wine as well as great food. Unlike Tuscany, during the early summer months the region is not swamped with tourists and it is not until the truffle festivals in September that things get busier, actually when the harvest is in full swing. The region is best to visit in May and June or November as the temperatures are perfect and most wineries are open for tasting. Despite the daytime temperature being 30-35 degrees centigrade in mid-July, cooling breezes particularly in the evening were a blessing.
The main area to visit for wine tasting in Piedmont is the Langhe and Roero. Two regions separated by the cooling influences of the Tanaro river. The Langhe has beautiful rolling hills covered in neat vineyards. The most famous wine producing areas are Barolo and Barbaresco both being produced using the Nebbiolo grape. I was amazed how welcoming the Piemontese were, with passionate wine makers and restaurant owners. Food and wine are a way of life with meals during the stay at the Agriturismo were filled with fresh pasta, locally grown tomatoes, hazelnut and other vegetables. All served with a smile and and great value for money.
The scenery is truly stunning, fantastic in the summer but I hear amazing in the Autumn when the vines turn golden orange, particularly when the "nebbia" or fog clears. The same applies in early Spring when the Alps are often visible when the fog dissipates.
The late-ripening Nebbiolo grape which is named after the nebbia fog, easy drinking Barbera and the winemakers favourite every day drinker Dolcetto are the mainstay of red wine production in Piedmont. Then there is the Moscato grape for the production of whites and the famous sparkling Moscato d'Asti with a light touch alcohol of only 5.5% and a refreshing sweetness which is perfect with dessert after a big Piedmont feast. There are other grapes of course like Cortese , used for white wine in the sub region of Gavi.
Although on a mission to taste some great Barolos, I was mightily impressed with the standard and price of Barbera D'Asti and Barbera D'Asta many of which had lengthy maturation in oak and in bottle. Easy drinking and complex. Although Dolcetto "little sweet one" is loved by winemakers as its ripens early and nicely on less favourable sites, I was less impressed as I found the acidity levels comparable to Barbera but without the fruit. Like Barbera, Dolcetto is usually drunk young.
The famous Barolo wine was surprisingly diverse driven by the growing of Nebbiolo in its different hill side positions and soils. The soils of Piedmont vary from light sand, to sandstone and limestone to clay/marl. Wines produced on the hill top of La Morra and the village of Barolo itself tend to be a little lighter and more elegant than those in other communes such as Monforte d'Alba and Serralunga d'Alba to the east and north.
Barbaresco, not surprisingly because it uses the same Nebbiolo grape, is similar in style to some of the lighter wines of Barolo. Because Barbaresco's vineyards are planted on hotter, less hilly sites it means the grapes ripen a little faster and with less tannins they need less cellaring. However the Barbarescos I tried were pricey and not particularly approachable with more acidity than I would have liked. I ended up with no bottles of the wine on my return but plenty of Nebbiolo, Barbera and Barolo (plus a few bottles of Moscato D'Asti).
For Barolo the best years are 2006, 2010 and 2013, whilst 2009 and 2014 were more difficult due to excess rain and mildew with low yields.
Day 1
A long drive over the Alps via the Simplon Pass got me from Switzerland to Italy. Beautiful scenery on the way with the spectacular mountain vistas. For lunch, an opportunity to grab a pizza in a village close to the border and very good it was too.
Restaurante Pizzeria La Mimosa, Via Sempion 28, 28865, Crevoladossala, Italy
After the drive I arrived at Agriturismo Cà Trinchè, Frazione Dornere no 24, Camo. Great welcome by Ornella and Cesare who run the farm and Bed & Breakfast. What a super place - Moscato D'alba wine from grapes produced on site, hazelnuts from the orchard, tomatoes and other fresh vegetables from the garden, eggs from the free range chickens, peaches (the best I have ever tasted and shows how bad the supermarket ones are) etc. Nothing was too much trouble for Ornella and she was happy to make whatever I requested for dinner, pasta and so on. If you want a real Piedmont experience this is the place to stay, not fancy by any means, but a real working Agriturismo. I stay in the fancy hotels around the world, but this is personal and a chance to try the best wine and food from the area from a real Italian Mama!
Day 2
I managed to track down a wine guide for the Langhe from Google before the trip and fortunately found Amanda Courtney from "Amanda's Wine Adventures" via her blog and Tripadvisor. Amanda is American with fluent Italian who works part time in a Piedmont winery (her husband is also a winemaker) and she has a fantastic relationship with many wine producers and restaurants. Customisation is key so she's willing to arrange anything you want, within reason!
The first winery on our tour was Hilberg Pasquero in Prioca, working on organic/biodynamic principles and very much boutique. It is run by Michele Pasquero (Italian) and Annetta Hilberg (German), a real ying and yang, with Michele being an expert in vineyard pests and diseases and Annetta being an ex-oncologist.
The conversation with the owners was most enlightening. Michele talked about the importance of "equilibrium" in wine making, some quality of the wine is the most important and then minimising the intervention by the winemaker is second. In this respect reducing or eliminating if possible chemicals on the vines as much as possible using natural solutions to combat disease.
There was an interesting debate about sulfites. Some winemakers are claiming that their wines have "zero sulfite". Annetta pointed out there is no such thing, as there are natural sulfites present on the grapes and vines. The trick is not adding sulfites unless you need to and keeping levels low.
A great tasting of Dolcetto, Barbera and Nebbiolo.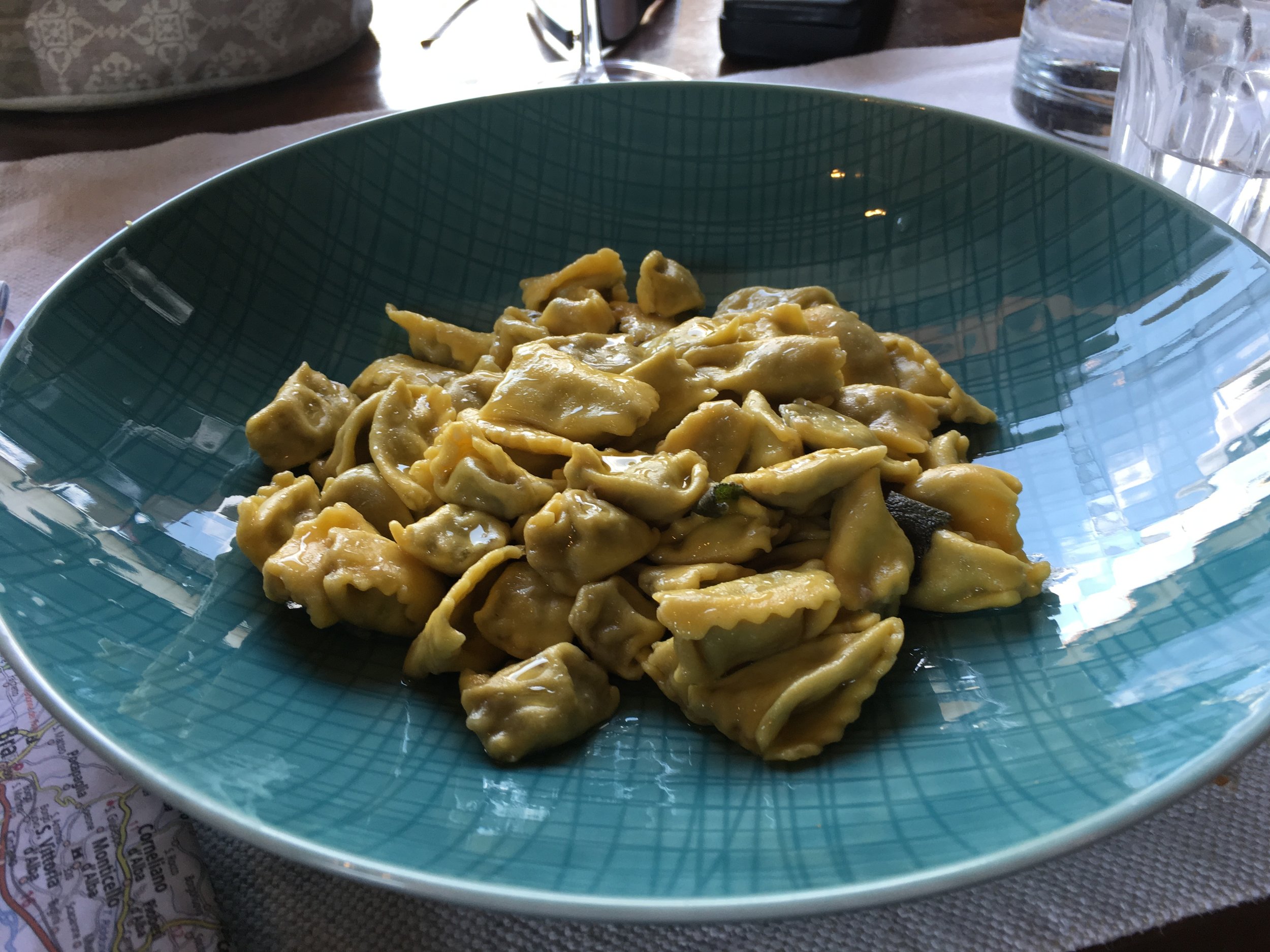 Then on to lunch at the excellent, Vinoteca Centro Storico in Serralunga d'Alba. In fact it was so good I went back for a second visit. Delicious food in an old town setting with some great wines, local and further afield.
After lunch off to Massolino in Serralunga d'Alba to the Massolino winery.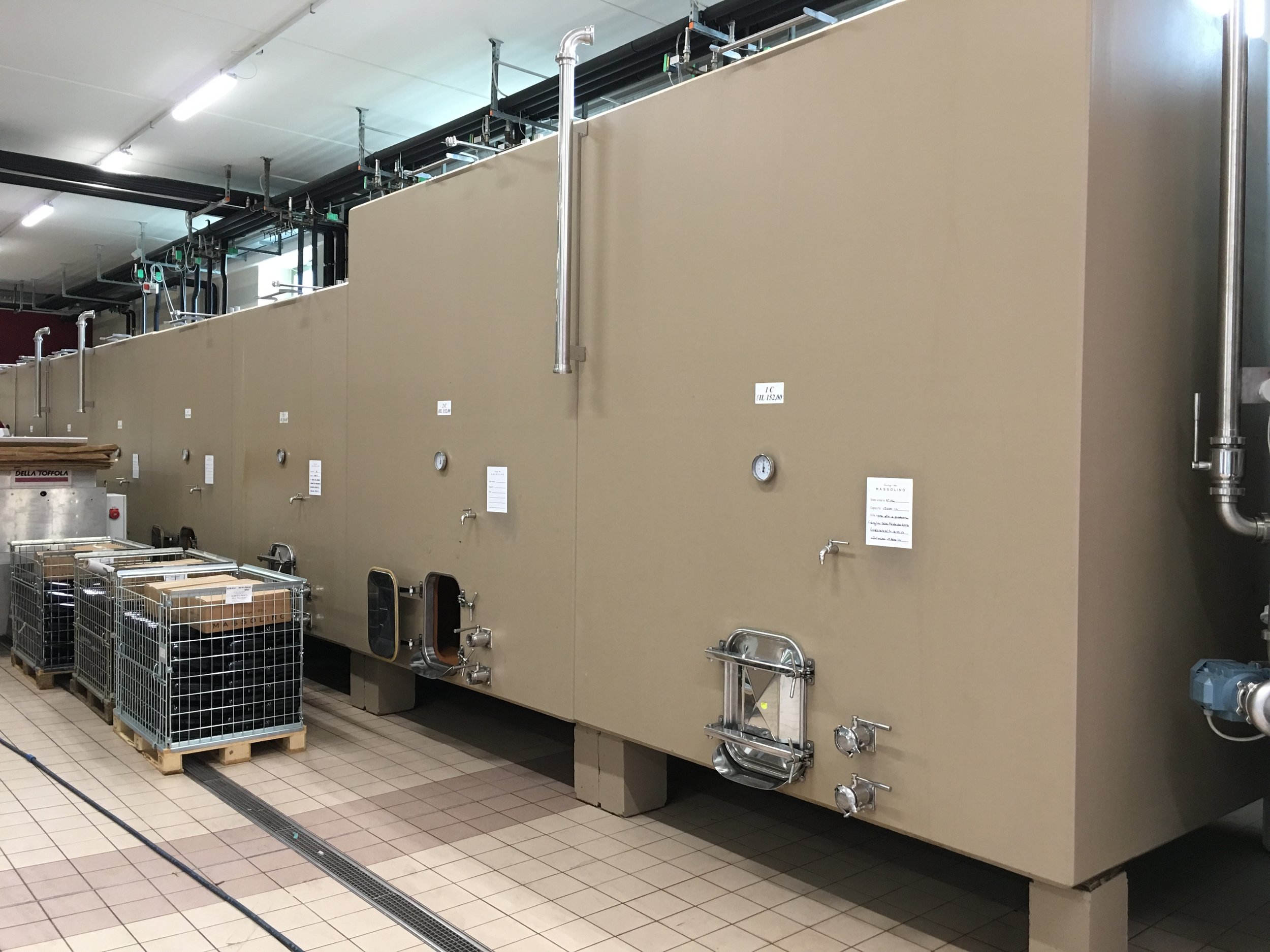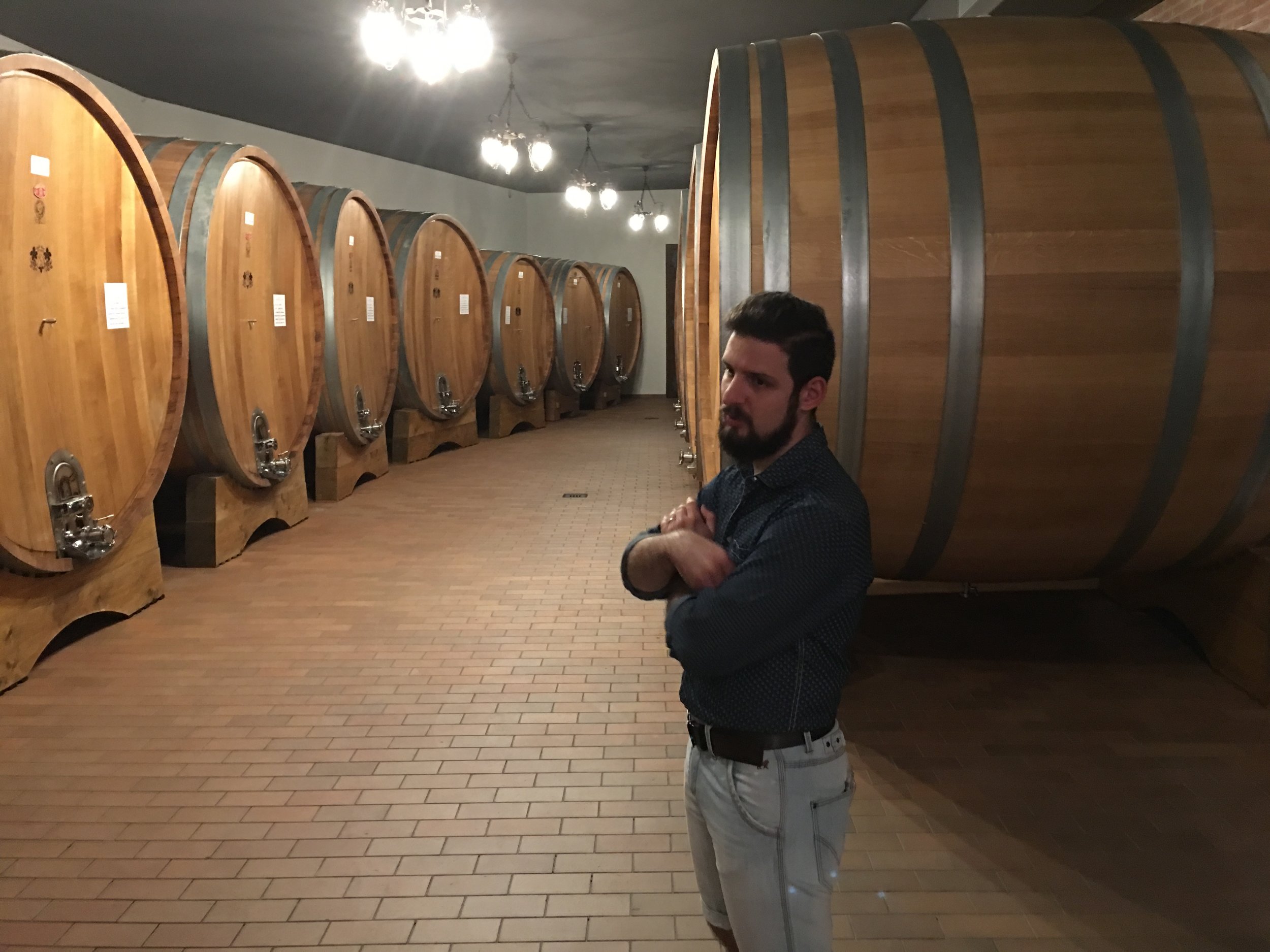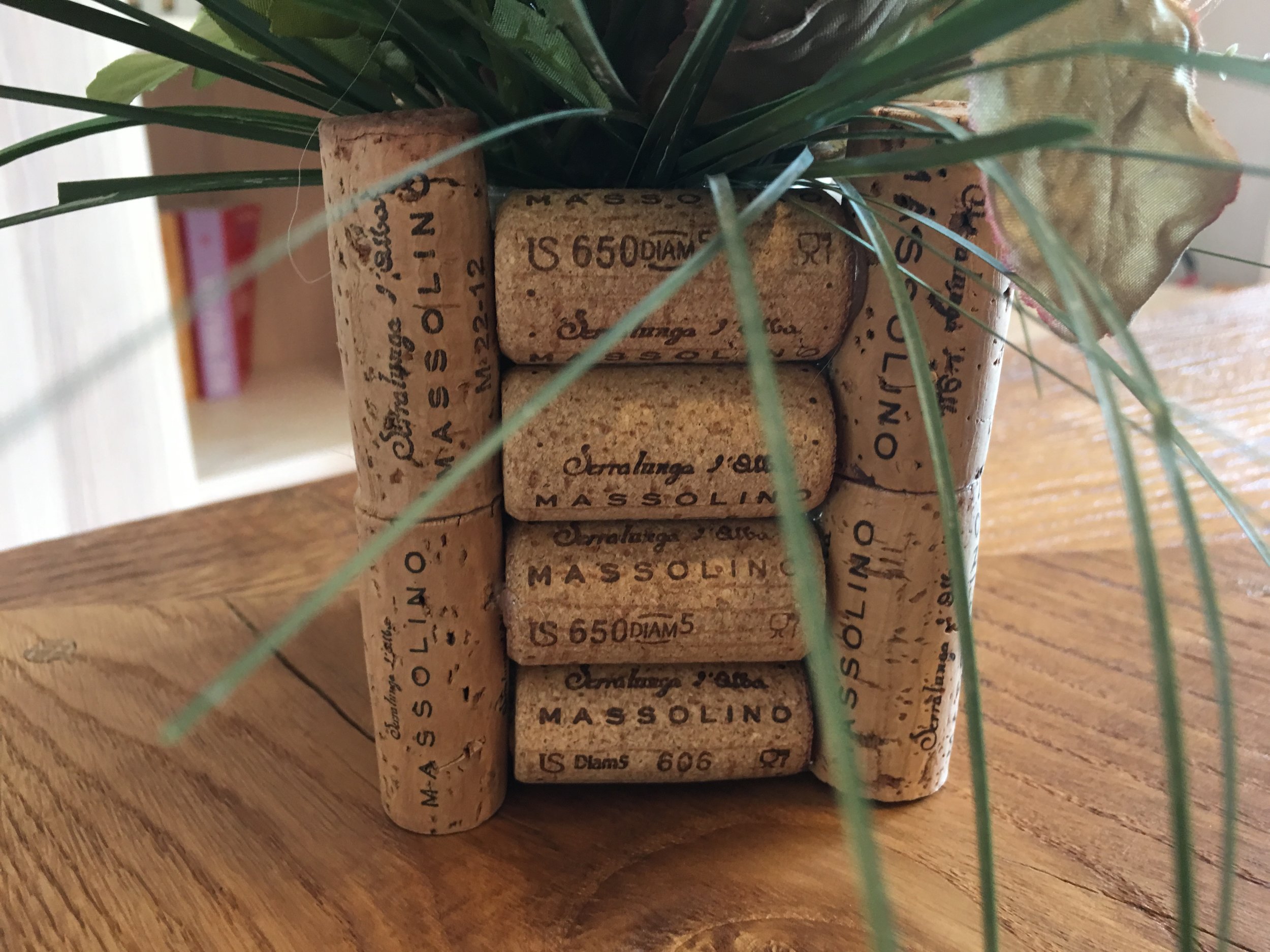 The Massolino family has been making wine since 1896 and now has 30 hectares. Some great Barolo (Classico, Margherita, Parafada, Parussi, Vigna Ronda Riservaa) and other wines Barbera D'Alba, Dolcetto D'Alba, Langhe Nebbiolo, Mascato D'asti, Chardonnay.
After a lovely drive around Neive, Barbaresco, Barolo and Serralunga D'alba taking some amazing pictures and taking in the atmosphere it was time to hit another winery.
Just coming into Barolo, there is the Cantina Francesco Burgoyno winery and on the off chance on a Sunday, I popped in and was lucky to get a quick tasting. Some really good Nebbiolo, Barbera and Barolo. The Nebbiolo da Barolo is produced in a vineyard on the slope up to the highest point in Barolo, La Morra on calcified, clay marl. Barbera d'Alba comes from grapes grown in Monforte d'Alba.
Then a drive south of Alba to Ceretto Aziende Vitivinicole .
The Ceretto winery near Alba has a Napa or Australian style winery and tasting room with incredible facilities. Riccardo Ceretto bought vineyards in Piedmont in the 1930s, but it was his sons Bruno and Marcello who expanded the family holdings. In the 1960s, his sons (known as the "Barolo Brothers") bought select parcels of land around Barolo and Barbaresco, such as Cannubi and Bricco Rocche. The third generation of the Ceretto family is now in evidence with Bruno's children Roberta and Federico, and Marcello's children Lisa and Alessandro working for the winery.
They are known for their Barolo and Barbaresco wines, such as Barolo Bricco Rocche, Barolo Prapò, Barolo Brunate, Barolo Cannubi San Lorenzo, Barbaresco Bernardot, and Barbaresco Asili. They were one of the first in Piedmont to use new techniuqes in the 1970's such as stainless steel fermentation tanks and regulated temperature control. Great winery for tasting, impressive cellar, but the wines were expensive and not as good as others I would say. e.g. La Spinetta.
I tasted the Barbaresco DOCG 2014 which was disappointing given the price of 34.3 euros a bottle. 2014 was a tricky year in the vineyard with too much rain and mildew. Very high acidity and tannic. The classic Barolo 2013 was very good and defintely worth tucking away in the cellar. The Nebbilo D'Alba Bernardina, Barbera D'Alba were both excellent.
Day 4
The day started at the famous La Spinetta Winery. This was a fascinating visit with winemaker Steffano who has worked there for 20 years and the opportunity to taste many excellent wines but also to learn about how Moscato wine is produced in detail.
The Moscato grape is hand picked in small baskets then placed in a stainless steel fermenter at 12 degrees to start fermentation. The yeast used is the natural yeast from the vineyard which is cultivated for mass production. Two presses a day are done lasting around 5 hours. The wine is clarified with flour and then placed inan autoclave at a precisely controlled 2 bar pressure. There is 20-25 days fermentation with temperature varied to keep alcohol to 5.5 % maximum. To stop fermentation the temperature is dropped to 2 degrees centigrade and then clarification occurs again with flour.
2017 has been a difficult year as rainfall has been so low and the vines are suffering from drought. For Moscato producers this is particularly difficult as excess ripeness, means too much sugar and hence potentially too much alcohol during fermentation. the wine has to have a maximum 5.5 % and for co-operative producers they have to wieght the grapes only a certain date. For non co-op wineries they can pick earlier to overcome the early ripeness, for the others they don't have this flexibility.
During the tasting we had the opportunity to taste Barbera D'Alba Gallina and Bionzo 2013, Pin (Nebbiolo 65%, Barbera 35%), Desmentia (the winemakers own wine and blend 85% Nebbiolo, 15% Barbera), Barbaresco Gallina / Valeiraro (high point near Treiso).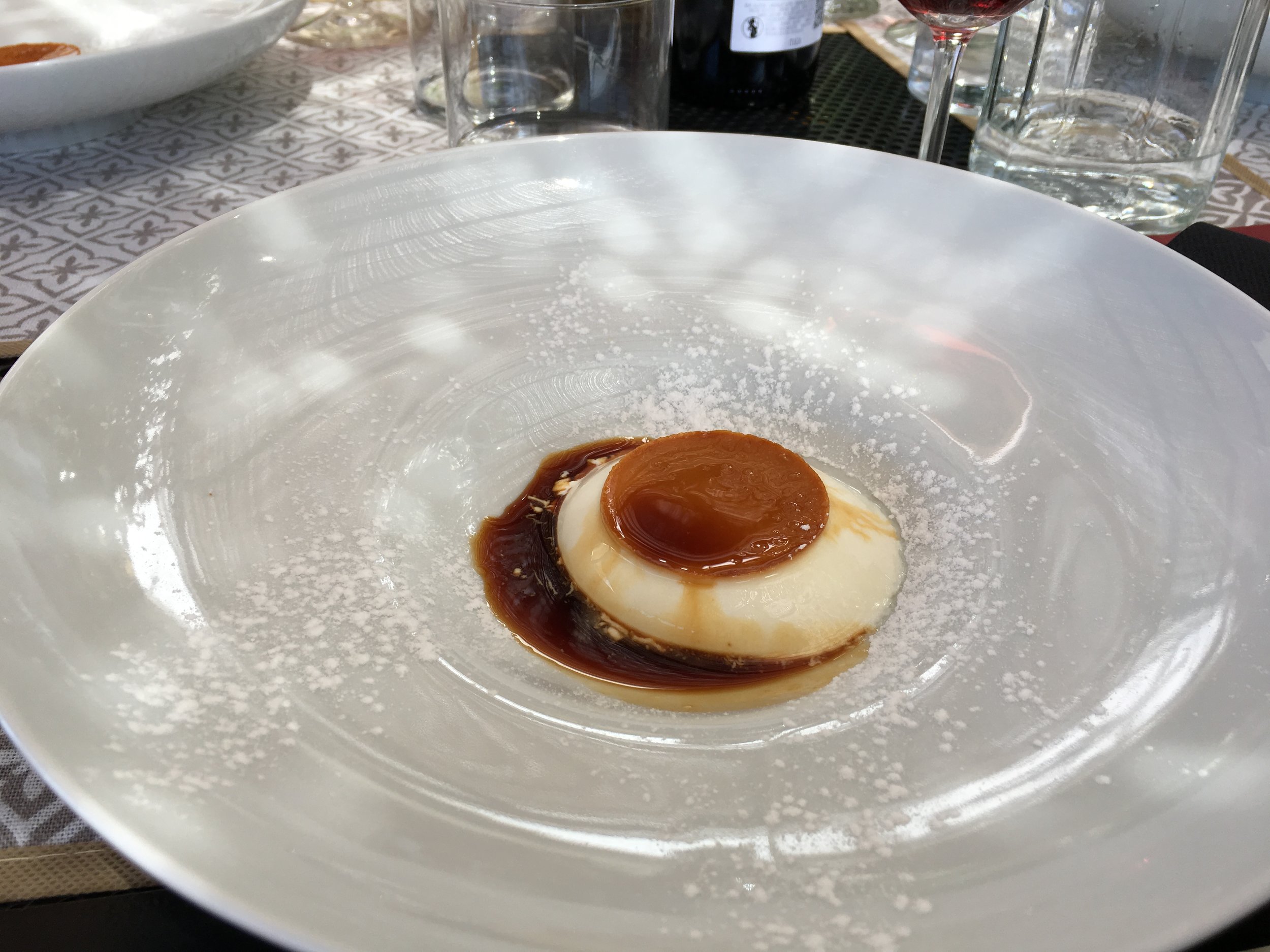 Great lunch at Repubblica di Perno restaurant in Monforte d'Alba. Pasta and pannacotta delicious.
Finally off to Monforte's D'alba to a beautiful hillside spot at the Diego Conterno winery.
The wines produced in Monforte D'Alba have the advantage of similar soils to Barolo due to the geographical proximity. The Nebbiolo grapes in Barolo cost 4.5-5 euros per kilo and in Monforte they are 1.8kg (2016) so the wines from Diego Conterno are excellent value.
So this was the last winery of the Piedmont visit, long 6 hour drive back to Switzerland with driving rain and wind and of course the unpleasant Swiss excise on my wine at the border before the Simplon pass.